658 North 5th Street, Tecumseh, Nebraska For Sale
$169,000
658 North 5th Street, Tecumseh, Nebraska For Sale
This a a very nice 4-plex apartment building for sale. Each apartment is a two bedroom, one bathroom unit with an unfinished basement. When pulling up you will find two duplexes that face each other with a lovely courtyard in between them.  If you have been interested in owning a multi family dwelling close to Lincoln, here is your chance! This investment would also work for as an owner occupied rental while renting out the other three apartments to help pay the mortgage.
You may use the link below to use this listing on the Midlands MLS. You may also use the buttons to the upper left column of our website.
http://midlandsmls.rapmls.com/scripts/mgrqispi.dll?APPNAME=Midlands&PRGNAME=MLSLogin&ARGUMENT=knER0Njj5v8LXqXtNcKUcDa7igfcuI5MXPtQpgw1Fiw%3D&KeyRid=1
Location & Information
658 N. 5th Street
Tecumseh, NE, 68450
$169,000
Utilities:

Electricity and Gas

Bedrooms:

2

Bathrooms:

1

Property Type:

For Sale, Multi Family

Size:

3380 sqft

Year built:

1965

Zip:

68450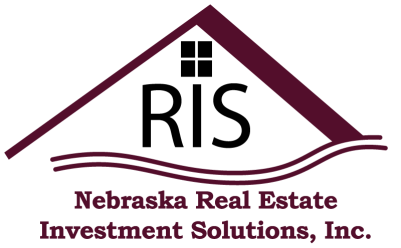 6121 S. 58th Street Suite A
Lincoln, NE 68516
ph. 402-435-5000
fax. 402-435-5022

All information has been provided by Nebraska Real Estate Investment Solutions, Inc.