1900 E Street One Bedroom For Rent
$465/month
1900 E Street One Bedroom For Rent
Welcome to the Near Downtown neighborhood!  Have you ever dreamed about living within the sight and sounds of the 171′ tall, sixteen sided Carillon Tower with it's 57 "singing " bells located only one block away? These wonderful bells cast in Loughborough, England will serenade you as you entertain guests in the privacy of your own luxurious apartment.  The kitchen provides ample room for the baking of your favorite English tarts and pastries and the dining area will accommodate a table for you and all your dinner guests. Once your friends have eaten to their hearts delight… retreat to your spacious living room to enjoy a glass of Theale Vineyard Sparkling Chardonnay. Don't pass up an opportunity to experience all of the conveniences of a modern home, blended with the culturally rich sights & sounds this near downtown apartment has to offer.
Here are the property details.  This a 1 bedroom, 1 bath apartment that comes with a stove, refrigerator and a dishwasher.  There is an on site laundry and off street parking.   The property is available on a 6, 9 or 12 month lease.  The tenant is responsible for electricity, all other utilities are paid.  This property does accept Section 8 and LHA vouchers.
*Cats are welcome. Maximum of 2 pets. We require a one time, refundable pet deposit of 25% of one month's rent.
**Photos are a representation of the building, and not the specific available apartment.
Additional Features
1 Bedroom 1 Bathroom
Tenant pays electric
Furnished with stove, refrigerator, and dishwasher
On site laundry
Cats are welcome
LHA  or Section 8 is accepted
584 Sq. Feet
Location & Information
1900 E Street
Lincoln, NE, 68510
$465/month
Utilities:

Electricity

Bedrooms:

1

Bathrooms:

1

Property Type:

LHA Approved, Multi Family, Pet Friendly

Size:

584 sqft

Year built:

1972

Zip:

68510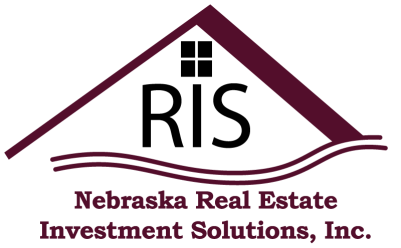 6121 S. 58th Street Suite A
Lincoln, NE 68516
ph. 402-435-5000
fax. 402-435-5022

All information has been provided by Nebraska Real Estate Investment Solutions, Inc.